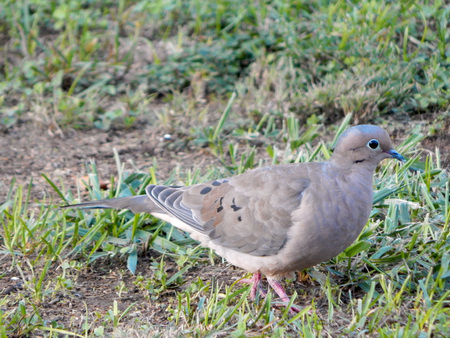 Many hunters think of big game or large game birds like pheasant when it comes time to plan a hunt. Doves have proven to be an enduring favorite for many hunters, however, and for good reason. Here are five reasons why – whether it's your first time or your hundredth – you'll love to hunt dove at Meadow Brook Game Farm.
Early Season
Dove hunting seasons are usually one of the earliest to open each fall. Dove season provides one of the first opportunities for many hunters to hit the field every year. Long before you can hunt big game or other game birds, you can hunt for doves, giving you a chance to sharpen your skills in the field and get ready for the hunts ahead.
Plenty of Action
Dove hunting provides ample opportunity for spotting and attempting to bag birds. It also provides the chance to do plenty of shooting during a hunt. You certainly won't be bored while dove hunting.
All-Day Hunting
You can hunt for dove all day long if you'd like. The birds are active both during the morning and afternoon, meaning you don't have to be in the field at sunup to have a good chance of bagging some birds. Sleep in and head out on an evening hunt and close out the day with a captured quarry.
Nice Weather
The early hunting season, coupled with being able to hunt during the day, means the weather is often pleasant. That means comfortable conditions to your hunting, and an opportunity to get out in the field for dove hunting while you can still enjoy the weather.
Social Event
Dove hunting is often a social event that can be enjoyed by a number of hunters. Unlike some other game hunting that is largely a solitary activity, dove hunting allows hunters to work in groups to collectively bag some birds.
Now is the time to start planning your hunting trip for dove this fall. Meadow Brook Game Farm is the perfect location for a group dove hunt this fall. Dove hunting on our 1,200-acre shooting preserve runs the entire month of September. We have enjoyed a reputation as a top-quality preserve since the 1950s, and we are confident that you will enjoy dove hunting at our farm. Call us at 615-888-2411 to learn more or to book your dove hunt today.