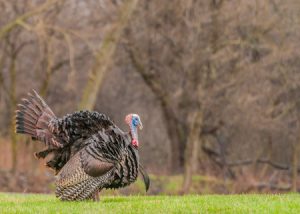 When is the last time you went outside and enjoyed nature? If you can't remember, that's a problem! It means you're not spending nearly enough time soaking up all that Mother Nature has to offer. Change that today by going turkey hunting. When you hunt for turkeys, you'll reconnect with nature and enjoy the physical and mental benefits of doing it. There are other benefits that come along with turkey hunting as well. Check them out below.
It provides you with plenty of exercise.
There are tons of ways to get exercise. You could go for a run, ride a bike, or even climb a mountain to get exercise and keep yourself healthy. But most of those things aren't anywhere near as fun as turkey hunting. When you hunt turkeys, you'll work a lot of different muscles and get yourself into good shape. At the same time, you'll be having so much fun that you won't even realize you're working out.
It allows you to challenge yourself.
Hunting for turkeys is a lot more challenging than you might think. You have to track down the turkeys, take your best shot at them, and deal with whatever weather Mother Nature throws at you in the process. But you'll have a great time pushing yourself to the limit and doing whatever it takes to take down a turkey or two.
It puts food on the table.
At the end of a turkey hunting adventure, you will (hopefully!) have something to show for it. You'll be able to bring a turkey home to feed your family. You'll get a lot of satisfaction out of knowing that you're the reason your family has a delicious meal on the dinner table.
If you're interested in turkey hunting, Meadow Brook Game Farm just added it to our spring 2019 membership package. Come try turkey hunting for yourself to see what it's all about. Call us at 615-633-7532 today to get more information on our membership packages.