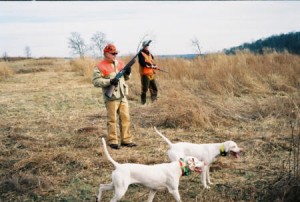 Pheasant, quail and chukar hunting in Tennessee is not a totalitarian experience; it is quite the opposite, especially at Meadow Brook Game Farm! Although hunters may not think of one of their favorite past times as a democratic, politically-charged activity, it is when it comes to the surrounding community and government. Every year, new regulations are debated and signed into law, some of which can drastically change the hunting experience for hunters across the country.
This past April, the Tennessee Fish and Wildlife Commission held a meeting where they asked the public to offer their input on proposed regulations for the 2013-2014 hunting season. In an effort to form a dialogue with local residents, hunters and non-hunters alike, the public can submit questions, concerns, and general comments about any of the new regulations.
The new regulations, proposed by the Tennessee Wildlife Resources Agency, can be found at www.tnwildlife.org. The TWRA is accepting comments either through mail or by email until the end of May. While they offer no guarantees that everyone's voice will have an impact on whether or not the regulations go forward, there is a hope that changes might be made if a majority of people feel strongly against certain aspects of the new laws.
Just like most things in life, hunting is under some level of government control. However, it is important to remember that the government is for the people, and the voice of the people plays a role in what the government does. If you would like to have some input in your area's hunting regulations, make sure your voice is heard.
Although our bird-hunting season runs November 1 through March 30, it is never too early to think about hunting, especially when it comes to regulations. These regulations shape the way we hunt and live. If you have any questions about regulations or details about our upcoming hunting season, contact us!