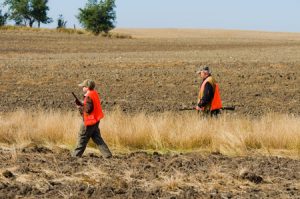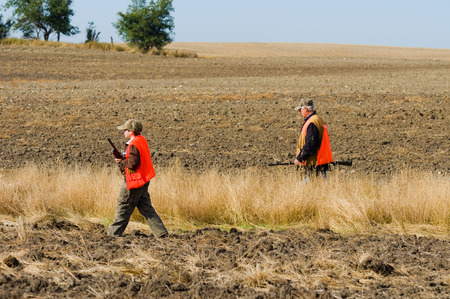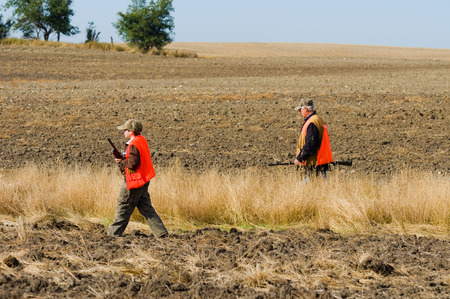 What are some pheasant hunting safety precautions to take?
Hunter and Firearm Education

Have you ever taken a firearm safety or hunter education course? Whether or not your state requires it, you should take a course to familiarize yourself with firearm/hunting safety practices. It's always good to learn from experts.

When you learn about firearms and such, what are some specifics? Teachers will make sure you understand to always keep the muzzle pointed in a safe direction. It's never "funny" to aim a muzzle at a friend or fellow hunter, because one bad move and you could shoot them dead. It's also important to remember that firearms shouldn't be loaded when they're not in use. All too often, people hear of a child who found their dad's gun somewhere at home and "accidentally" shot it– which leads to injured or dead people!

Though gun's have a "safety," they're not 100% reliable, so you can't always rely on your gun's safety. If your gun fails to fire when the trigger is pulled, that's a sign to "handle with care." You might need to get the gun checked by a knowledgeable person who can figure out what's wrong.

It makes sense to have your gun serviced regularly. Just like people go to the doctor for an annual check-up, guns need to be checked by experts, too. They can find problems and fix them if needed. Some people want to alter/modify their gun, but that can cause problems, so it's not advised.

If and when you're going to use a firearm to do pheasant hunting, you should wear eye and ear protection and use proper ammunition. Do you fully understand the mechanical and handling characteristics of the gun in your hand? If not, you shouldn't be hunting just yet.  
Finally, with pheasant hunting, be sure of your target and what's beyond it. You don't want to mistakenly shoot the wrong animal, or worse– a fellow hunter or innocent bystander. 
With pheasant hunting, you should take the attitude that says, "I will hunt safely. I will treat this hunt as a privilege. And I will do my best to leave the land where I hunted a little better than I found it." 
If you're looking for a fun and safe place to enjoy pheasant hunting, learn about the benefits of choosing Meadow Brook Game Farm. Contact us with any questions.