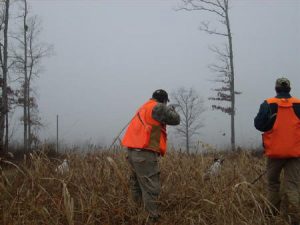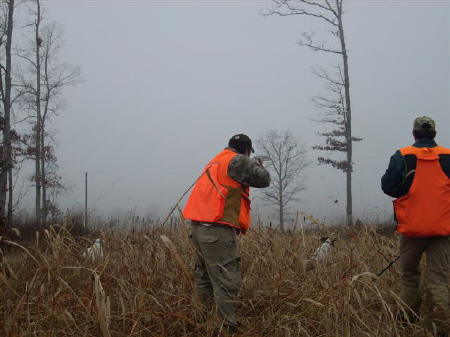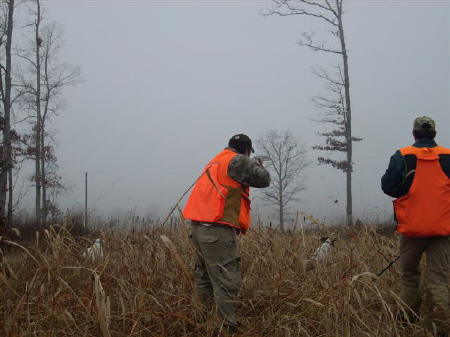 Meadow Brook Game Farm is a 1200-acre shooting preserve located in Tennessee. Known for pheasant hunting, Meadow Brook has been in operation since the 1950s, and it attracts hunters from all over the USA, with some coming from even as far away as California.
What kind of gear do hunters use when pheasant hunting at Meadow Brook Game Farm?
The Right Weapon
Having a shotgun that you're familiar with is a good thing on a hunt. It should be a gun you've practiced with and feel comfortable shooting… and for pheasant hunting, guns that handle a heavier load such as 4 or 5 shot make the most sense.
Map
Carrying a map with you is a good idea. Some hunters bring local plat books with them, as well as their license/regulations handbooks.
The Right Attire
What should hunters wear? Something above the waist that's blazing orange is important, since it'll make you more visible to other hunters. It could be an orange hat, jacket or vest. Layered clothing is a smart idea, as well, because that way you can always take off some clothing when the weather warms up– but you're not freezing cold if the temperatures take a dip. Since you'll be moving through tall grass, cattails and/or woody cover, wearing long sleeves and gloves is a good idea so you don't get all scratched up. To protect your legs and help keep you dry on damp mornings, consider hunting chaps or brush pants. Good waterproof boots that go up above the ankle will help you navigate uneven terrain as you cross creeks and deal with marshy areas.
Hearing Protection
Using firearms can be noisy. Therefore, hunters should use some form of ear plugs to protect their hearing. Meanwhile, it's a good idea to protect your eyes, as well, so wear sunglasses.
A Canine Companion
What are some other things to bring with you while pheasant hunting? If you can bring a hunting dog, do so, since a dog helps you find and get birds. And dogs make good companions. Finally, hunters will get thirsty and hungry, so a water bottle and some snacks like granola bars are good to have on you during a pheasant hunt.
Do you want to book your pheasant hunting adventure at Meadow Brook? Call 615-888-2411 for details.