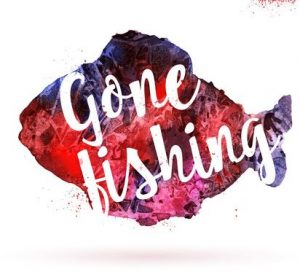 Fishing can be a great team building activity. People work together to figure out what gear to bring, where to drop their lines, who is going to watch the lines, who'll reel fish in, who'll take the fish off the hook, etc. Fishing involves teachable moments, cooperation, "down time" and "action," as well as the feeling of accomplishment. Indeed, fishing is an ideal team building activity, helping to create a lot of memories along the way.
When workers have to go to "another meeting" in a classroom, they're usually "less than thrilled." But give them a day outdoors at a fishing hole, working together (for fun), and you've got the kind of activity they'll talk about and remember for years to come! The same feeling goes for any type of group, including church youth groups. Classroom learning is fine, but there's something special about spending time outdoors together, doing something fun together.
Basically, fishing is fun. Doing it as a group means there can be some friendly competition, while certain people get to show off their different skills. Generally done in a non-stressful environment, fishing can involve some teaching and learning, as well as relaxing and… if the fish nibble, times of exhilaration and accomplishment, too. The shared experience of fishing together helps build bonds and trust among people.
What's the ultimate goal of fishing? To catch a lot of fish– and this can involve failures ("the one that got away") and successes ("I caught three bass in fifteen minutes!"). Fishing demands problem-solving, making decisions, quick thinking and other cognitive challenges. It can also teach people to respect one another as they all pursue the common goal of reeling in several fish during their trip. Also, fishing involves communicating with one another– "checking in" to see how things are going. Fishing can even start, build, and/or restore friendships.
Meadow Brook Game Farm offers great fishing on a 10-acre lake stocked with catfish, crappy and bass, among others. Open 6 a.m. to 10 p.m. daily, April through September, Meadow Brook Game Farm is a friendly place to visit, welcoming church groups and other organizations for fishing trips and picnics, too.