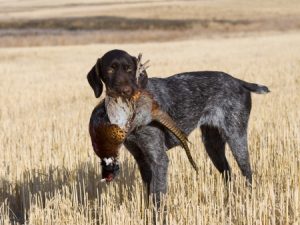 Nestled in the rolling hills of Tennessee, an hour north of Nashville, lies our renowned 1,200-acre shooting preserve. With an esteemed heritage dating back to the 1950s, we've had the honor of hosting hunting aficionados from all corners of the United States and from all walks of life. Our acres teem with pheasant, quail, and chukar, with no bag limit to curtail your hunting prowess.
The Meadow Brook Game Experience
Aside from the thrill of the hunt, what truly sets us apart is our commitment to creating memorable experiences for our visitors. We ensure a seamless adventure from start to finish. Our comprehensive hunting packages come with experienced guides, seasoned dogs, and an abundant game. And for those that enjoy a bit of friendly competition, we assure you, there are no bag limits on our game birds!
With a tranquil setting, meeting areas, and flexible schedules for morning and afternoon hunts, our farm serves as the perfect venue for all types of gatherings.
From Field to Feast: Game Bird Cleaning and Preparation
After a satisfying day of hunting, the next crucial step is the cleaning and preparation of your game birds. Not to worry, we're experts at this too. Our team takes care of the cleaning, ensuring your birds are ready to be transformed into a delectable meal.
Here are some of our top tips for cleaning and preparing your game birds:
Soak in Saltwater: Soaking your game birds overnight in saltwater helps to tenderize the meat and draw out any remaining blood. Don't forget to rinse them off before cooking or freezing.
Freezing your Birds: If you're planning to save some of your catch for later, proper freezing is essential. We recommend using heavy-duty freezer bags, covering the birds with water, and then freezing. Alternatively, vacuum packing works great too.
Cooking your Game Birds: When it's finally time to cook your game birds, remember that slow and low is the way to go! This method ensures tender, flavorful meat that is well worth the wait.
Join Us for Your Next Hunting Adventure in Westmoreland, TN
We're not just about hunting – we're about the experience, the camaraderie, the anticipation, and the thrill of the chase. More than anything, we love seeing the joy on our guests' faces when they return from a successful hunt.
But don't just take our word for it. Come experience it for yourself.
Whether you're a seasoned hunter or a beginner, a local or from out-of-state, we invite you to come and enjoy the best game bird hunting experience in Tennessee. Give us a call at (615) 888-2411 to book your next hunting adventure. We can't wait to welcome you to our preserve!