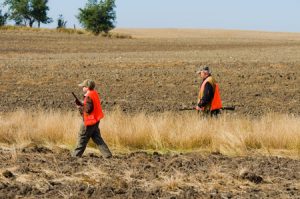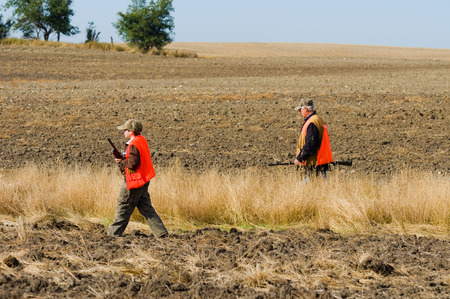 Parents always want to raise their kids and teach them valuable lessons they will carry with them throughout their lives. That's why parents who hunt should teach their kids hunting as well. Learning to be a successful hunter offers many different learning opportunities for a child.
Bonding Time
Getting out and hunting with your young one is a great way to spend time to together and bond. It also teaches them the importance of tradition as you repeatedly head out on your annual trips throughout the years. By doing all of this, you will be able to instill the importance of family to your child along with hunting skills they will remember for years to come and can share with children of their own in the future.
Importance of Conservation
When you take your son or daughter out into the woods and teach them about wildlife, you have the chance to educate them on the importance of conservation. Children can learn the significance of hunting and how it's an important part of keeping populations under control. By learning the impact that man has on conservation, you can also impart upon your child the importance of making sure that nature stays balanced.
Promoting Health
During a hunt, you and your child will be walking quite a bit, plus climbing up hills or into tree stands. If they become tired, take the chance and talk to them about being healthy and fit. No matter if it's for hunting or for everyday life, your health is very valuable and they should always do what they can to keep themselves healthy by getting regular exercise.
Teaching Responsibility and Safety
When hunting, you need to be responsible and safe throughout the entire experience – especially since firearms are involved. Before you take your child hunting, it's important to stress to them the importance of using guns safely. Most states require hunter's safety courses, in which children will learn about safe use of firearms and best practices for shooting and lining up shots.
When hunting, your child may also find success and shoot a pheasant, quail or other animal. This is a great opportunity to teach your child responsibility. You can them the significance of the moment and what responsibilities they have to properly check their shot and confirm their kill, as well as what duties are required to field dress and prepare their animal.
Whether you're looking to hunt with your child as a fun day out or as a learning experience, Meadow Brook Game Farm is where you'll want to go. Our hunting preserve offers an excellent opportunity for you and your young one to get out on a fun hunt and create memories that will last a lifetime. Learn more about our hunting packages online now, or call us today at 615-888-2411 to learn more or to schedule your trip!